Additions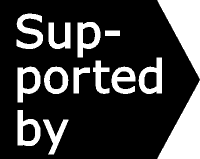 ---
Effectiveness Bank additions 24 April 2018
Two papers dedicated to alcohol-related harm – at the micro level, whether alcohol policies and interventions can specifically reduce domestic abuse, and at the macro level, the most effective and cost-effective approaches to take to mitigate harm in the English context. A further two papers ask key questions about methadone maintenance – whether primary care is a safe and effective entry point to treatment, and whether adhering to clinical guidelines really does make things better for the patients.

Choose analyses to view by scrolling down and clicking the blue titles.

Join the Effectiveness Bank mailing list for research updates.
---
Interventions at the intersection of heavy drinking and domestic abuse
What role does alcohol play in initiating or exacerbating controlling and abusive behaviours in intimate relationships, and from the individual to the population level, is there any evidence that interventions to reduce the harms of drinking can also reduce domestic abuse? This review sheds what light research can throw on 'hidden' forms of alcohol-related violence given scant attention in contemporary UK national policy.
Alcohol control policies from an English perspective
An ambitious attempt to use research to understand the most effective and cost-effective set of policies for reducing alcohol-related harm in the English context, from taxation and price regulation to managing the drinking environment.
Starting methadone in primary care no less effective than at specialist clinics
From France the first study to randomly allocate patients to start methadone maintenance either in primary care or at a specialist centre found primary care more attractive to patients and no less safe or effective at reducing street-opioid use and promoting engagement and retention. The implication is that in similar circumstances, primary care can be a way of greatly expanding access to methadone.
Follow guidelines to get the most from methadone
Two sets of US methadone clinics selected for high versus low adherence to clinical guidelines provided evidence that in everyday practice, the recommended high doses and intensive psychosocial services really do reduce substance use and may have wider benefits. This key study from 2008 was 'backfilled' to make the analysis available for cell D3 of the Drug Treatment Matrix.
---
Share your discovery of the Effectiveness Bank by sending an email to your colleagues.
Hot topics – important, controversial, dividing opinion over facts or interpretation.
Current hot topics: Selection for the current two-month period
Hot topics archive: Complete set of current and past hot topics

---
The Drug and Alcohol Findings Effectiveness Bank offers a free mailing list service updating subscribers to UK-relevant evaluations of drug/alcohol interventions. Findings is supported by Alcohol Research UK and the Society for the Study of Addiction and advised by the National Addiction Centre.