Additions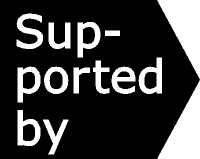 ---
Effectiveness Bank additions 25 October 2019
What would better care look like for people with a 'dual diagnosis'? Could smartphone apps offer a promising way of reaching people reluctant to seek face-to-face treatment? Did minimum unit pricing have the desired impact in Scotland in the months after implementation? How high should the evidence bar be set when deciding whether to endorse drug consumption rooms?

Choose analyses to view by scrolling down and clicking the blue titles.

Join the Effectiveness Bank mailing list for research updates.
---
What would better mental health and substance use care look like?
According to Public Health England, better care begins with commissioners and service providers adopting the principles that there is 'no wrong door' for accessing support, and it is 'everyone's job' the other side of the door to help. Now added to the Effectiveness Bank, a 2017 guide for supporting people with co-occurring mental health and substance use problems.
A 'smart' solution to problem cannabis use?
Cannabis is the most widely used illicit drug in Europe, and though many seemingly enjoy it without experiencing significant negative social or health effects, numbers entering treatment have been rising. For people motivated to reduce or quit their use of cannabis, could a smartphone app provide a promising alternative to a face-to-face intervention?
Early days of minimum unit pricing in Scotland
After years of simulations predicting what would happen if a minimum unit pricing policy was implemented, at last Scotland has been able to provide preliminary real-life data on what actually happened after it became the first (and to date, only) UK nation to set a 'floor price' per unit of alcohol in May 2018, preventing the sale of cheap, strong drinks.
The politician, the planner, and the pioneer: contrasting views on drug consumption rooms
Diverging from the well-trodden narrative that the evidence base provides almost unanimous support for safer injecting facilities, a new paper examines gaps in the evidence base and the adequacy of literature depending on who is reading it.
UPDATED HOT TOPIC
Time for safer injecting facilities in Britain?
Are drug consumption rooms an evidence-based policy for addressing injecting-related harm and drug-related deaths? What 'counts' as evidence in favour of drug consumption rooms, and who decides? Is evidence alone enough to persuade politicians and policymakers to trial drug consumption rooms in the UK?
---
Share your discovery of the Effectiveness Bank by sending an email to your colleagues.
Hot topics – important, controversial, dividing opinion over facts or interpretation.

---
The Drug and Alcohol Findings Effectiveness Bank offers a free mailing list service updating subscribers to UK-relevant evaluations of drug/alcohol interventions. Findings is supported by the Society for the Study of Addiction and Alcohol Change UK, and advised by the National Addiction Centre.