Additions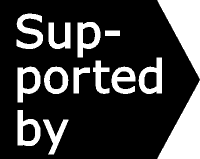 ---
Effectiveness Bank additions 26 February 2018
Treatment in England is the focus. Latest statistics, the drop-off in support on leaving prison, and whether we need to insist that substitute prescribing patients take their medication under supervision.

Choose analyses to view by scrolling down and clicking the blue titles.

---
Drug and alcohol treatment in England 2016/17
Updating the previous year's "really brilliant analysis" (Professor Susanne MacGregor, London School of Hygiene and Tropical Medicine), our analysis of the performance of England's drug and alcohol treatment system up to 2016/17. Story is of waning success with opiate users and a precipitous fall in recruitment of young patients, but more success with drinkers.
Sharp drop-off in support on leaving prison undermines 'recovery wing' model
Even if prison substance use services were five-star, without a home, job, and supportive social network for prisoners to return to, the investment could ultimately amount to nought. This is the caveat around the drug recovery wing evaluation which found considerable reductions in substance use and offending six months after leaving prison but big gaps in support, leaving prisoners feeling unprepared to sustain their recovery.
Review finds no evidence for blanket supervised consumption of methadone or buprenorphine
Trials challenge the need for the widely accepted policy of making opioid-dependent patients take their methadone or other opioid substitutes at the clinic or pharmacy, but 'no difference' findings may be due to the limitations of the research.
Challenge to recommended UK practice on supervised consumption
The largest and most informative randomised trial of supervised consumption included the review above. Conducted in England, it offered no support for routine supervision for three months, then recommended practice.
---
Share your discovery of the Effectiveness Bank by sending an email to your colleagues.
Hot topics – important, controversial, dividing opinion over facts or interpretation.
Current hot topics: Selection for the current two-month period
Hot topics archive: Complete set of current and past hot topics

---
Findings is supported by Alcohol Research UK and the Society for the Study of Addiction and advised by the National Addiction Centre.