Additions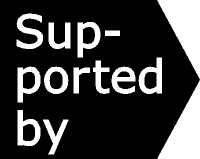 ---
Effectiveness Bank additions 26 April 2019
When the key goal of opioid substitution therapy is to deter use of heroin and other illicit opioids, ensuring patients receive a high enough dose and stay engaged with treatment is essential. Three analyses probe the capacity of methadone and buprenorphine to stabilise patients, while another Effectiveness Bank entry examines the psychosocial levers that drug-free therapeutic communities can pull for a population facing significant challenges around substance use including opioid dependence.

Choose analyses to view by scrolling down and clicking the blue titles.

Join the Effectiveness Bank mailing list for research updates.
---
"Game-changer" opiate addiction medication proves effective in US trial
Medication of the type heralded as a possible "game-changer" by one of the UK's leading addiction treatment clinicians and researchers proved its worth in a US placebo-controlled trial. Buprenorphine injections with effects lasting a month are now available in the UK, offering a new option for treating dependence on heroin and allied drugs. But should we be sceptical of results from industry-led trials?
Stabilising opioid-dependent pregnant women with substitute drugs
The consensus is that pregnant women are better served by opioid substitution therapies than continued illicit drug use or supervised withdrawal from drugs. Buprenorphine has different properties to the dominant substitute methadone, but could it be considered an equally safe and effective treatment?
Periods of high risk in and out of opioid substitution treatment
What precautions can be taken to increase safety, and during which key periods should resources be focused on preventing drug-related deaths? Guiding clinicians and policymakers in the optimal provision of opioid substitution treatment, this review investigates the variable levels of protection and risk associated with methadone and buprenorphine over time.
'Doing time' in a therapeutic community
How well can institutions rooted in punishment, sanctions, and security accommodate a community-led model of treatment where residents are encouraged to unlearn addictive behaviours through personal exploration, self-disclosure, and individual responsibility? This review examines the outcomes of prisoners given the opportunity to live in a drug-free therapeutic community.
---
Share your discovery of the Effectiveness Bank by sending an email to your colleagues.
Hot topics – important, controversial, dividing opinion over facts or interpretation.

---
The Drug and Alcohol Findings Effectiveness Bank offers a free mailing list service updating subscribers to UK-relevant evaluations of drug/alcohol interventions. Findings is supported by Alcohol Change UK and the Society for the Study of Addiction and advised by the National Addiction Centre.