Bulletin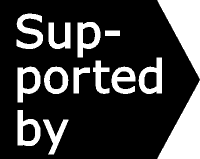 ---
Effectiveness Bank additions 27 February 2017
First two analyses bring us up to date on how the guardians of the English drug treatment system judge it, and how guardians of the nation's children help protect them by helping their substance using parents. Next two go back to fill gaps in analyses of studies selected for the Alcohol Treatment Matrix. From the 1950s a vindication of empathic, non-directive therapy, and from 2006 another message later repeatedly confirmed – that real-world alcohol screening and brief intervention often fails to make a significant difference.

Choose analyses to view by scrolling down and clicking the blue titles.

Not an Effectiveness Bank subscriber? Join mailing list for research updates.
---
Public Health England marks scorecard for drug treatment system
The English drug treatment system performs at least as well as those of other countries on a number of measures, but the rate of drug-related deaths is considerably higher than elsewhere in Europe. As well as pursuing harm reduction and recovery, this report stresses the importance of social integration as an objective.
Collaborative care proceedings help keep London families together
Compared to ordinary care proceedings, a London court which adopted the problem-solving and collaborative approach of a family drug and alcohol court helped more mothers stop problem substance use and retain custody of their children, though still most children were placed in alternative care.
Early US study vindicated client-centred therapy for alcohol-dependent patients
1950s US trial uncovered in the search for seminal studies for the Alcohol Treatment Matrix found a Rogerian client-centred therapy characterised by non-directive, empathic listening generated healthier self-perceptions among alcohol-dependent inpatients and reduced relapse compared to approaches based on learning theory or psychoanalysis.
Real-world nurse-led alcohol brief intervention no better than standard advice
Revisited to fill gaps in analyses of key studies in the treatment matrices, this English study of alcohol interventions led by primary care practice nurses found no significant advantage for a structured brief intervention over standard advice. It was an early warning that real-world programmes mounted by practice rather than research staff often fail to make a significant difference.
---
Discover your own research gems by exploring the entire Effectiveness Bank.
Subject search on broad themes like prevention or treatment or specific sub-topics
Free text search to find documents which contain your chosen key words.

---
The Drug and Alcohol Findings Effectiveness Bank offers a free mailing list service updating subscribers to UK-relevant evaluations of drug/alcohol interventions. Findings is supported by Alcohol Research UK and the Society for the Study of Addiction and advised by the National Addiction Centre.