Additions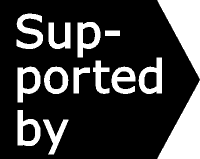 ---
Additions to the Effectiveness Bank 27 September 2016
British government refreshes its crime-focused alcohol and drug policies in advance of the imminent new national drug strategy. That will, it is hoped, commit to a naloxone policy for England to at least match that in Scotland, given accumulating evidence of the lifesaving impact of naloxone-based anti-overdose programmes. Top-down national policies can impede patient involvement in choosing goals and methods for their treatment; if that happened, it would make treatment less acceptable and possibly too less effective, suggests a review. With a national and even more so a student culture of celebrating heavy drinking, it should perhaps be no surprise that UK university students do not respond well to 'others drink less' messages.

Choose analyses to view by scrolling down and clicking the blue titles.

Not an Effectiveness Bank subscriber? Join mailing list for research updates.
---
Tackling drugs and alcohol a priority in new crime strategy
The Home Office's Modern Crime Prevention Strategy presents the British government's vision for crime prevention including greater partnership-working with, police, business and industry to prevent and tackle drug and alcohol-related crime and disorder, and greater personal responsibility for substance use and recovery.
Scottish national naloxone programme saved lives after release from prison
REVISED

First released in May 2016 and materially revised with further information from a related study.


In 2011 Scotland became the first country to fund a national policy of distributing the opiate-blocker naloxone to prevent drug-related deaths. A national evaluation found the programme did prevent deaths where the effect was most likely to be seen – in the weeks after release from prison. But why no apparent impact in other circumstances?
Also see Effectiveness Bank hot topic on overdose prevention, including naloxone programmes.
Life-saving potential of overdose education and nasal naloxone
Between 2006 and 2009 thousands of people across the US state of Massachusetts were trained in how to spot and respond to an opioid overdose. Hundreds of rescue attempts were reported, and death rates from opioid overdose were significantly reduced. This real-world implementation illustrates the life-saving potential of overdose education and nasal naloxone distribution.
Shared decision-making in substance use treatment
From a systematic review of evidence, the finding that greater patient involvement in decisions about substance use treatment can improve outcomes and has no negative impacts. A suitable approach is 'shared decision-making' – patients and clinicians reaching health-care decisions together.
Also see Effectiveness Bank hot topic on individualising treatment.
UK students resistant to promising drink-reduction tactic
Modern preventive interventions to reduce young people's drinking rely heavily on correcting misperceptions that other similar youngsters drink more, but among 2611 students recruited from 122 UK universities, no reliable impacts were found. Was it just that these interventions are generally ineffective, or is the UK university context particularly unfriendly to moderation messages?
Also see Effectiveness Bank hot topic on normative feedback of the kind tested in the study.
---
Discover your own research gems by exploring the entire Effectiveness Bank.
Subject search on broad themes like prevention or treatment or specific sub-topics
Free text search to find documents which contain your chosen key words.

---
The Drug and Alcohol Findings Effectiveness Bank offers a free mailing list service updating subscribers to UK-relevant evaluations of drug/alcohol interventions. Findings is supported by Alcohol Research UK and the Society for the Study of Addiction and advised by the National Addiction Centre and the Federation of Drug and Alcohol Professionals.