Additions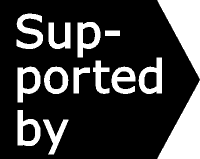 ---
Effectiveness Bank additions 27 October 2017
Coordinated around two 'hot topics' in substance use intervention research, the latest entries in the Effectiveness Bank probe into identifying and reducing the harms of injecting, and making brief alcohol interventions work in general practice.

Choose analyses to view by scrolling down and clicking the blue titles.

Join the Effectiveness Bank mailing list for research updates.
---
Acceptability of introducing lower-risk injecting equipment
Interviews with people who inject drugs and with needle exchange staff suggest it would be feasible to introduce lower-risk 'low dead space' needle and syringe combinations. But, given that a sudden change in equipment may be difficult to adjust to, what is the least disruptive way to make the change?
Has the risk of sharing 'spoons' and filters been overstated?
Building on previous research about the 'strong correlations' between sharing injecting equipment and contracting hepatitis C, this new laboratory study provides a compelling explanation of where and how the virus is transmitted – challenging presumptions that sharing 'spoons' and filters is in itself a high-risk practice.
Also see hot topic on harm reduction.
GP-delivered brief interventions an 'important piece of the alcohol policy jigsaw'
Doctors working in Scotland share their thoughts on what helps and hinders the delivery of brief alcohol interventions in general practice. Stifled by short consultation times and faced by a lack of awareness among patients of what constitutes harmful/hazardous drinking, doctors face numerous challenges to embedding these interventions in routine practice despite or regardless of their enthusiasm.
A case for incentivising brief interventions in Scotland?
In short 'yes', but the evidence base is small and not yet a match for the "otherwise widely-admired Scottish national alcohol programme". Case study data from three local health boards and interviews with key stakeholders uncover the variety of funding models in place in Scotland, and what is perceived to be the optimal way of incentivising – 'food for thought' before the refresh of Scotland's alcohol strategy.
Also see hot topic on the public health potential of brief alcohol interventions.
---
Share your discovery of the Effectiveness Bank by sending an email to your colleagues.
The Alcohol and Drug Treatment Matrices: key research selected and explored.
Alcohol matrix for alcohol brief interventions and treatment.
Drug matrix for harm reduction and treatment in relation to illegal drugs.

---
The Drug and Alcohol Findings Effectiveness Bank offers a free mailing list service updating subscribers to UK-relevant evaluations of drug/alcohol interventions. Findings is supported by Alcohol Research UK and the Society for the Study of Addiction and advised by the National Addiction Centre.