Bulletin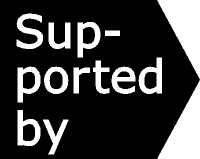 ---
Effectiveness Bank additions 28 January 2021
Is incrementally reducing the alcohol content of standard beer products more effective than introducing low-to-no alcohol products? Could 'court-ordered sobriety' break the link between alcohol and crime? Are injecting-related bacterial infections avoidable, and if so, where does the responsibility for preventing them lie?

Choose analyses to view by scrolling down and clicking the blue titles.

Join the Effectiveness Bank mailing list for research updates.
---
Changing the market; reducing the harm
As the most popular alcoholic beverage in the UK, could beer be a good vehicle for reducing alcohol-related harm? Study examines whether innovation around low-to-no alcohol and reduced-alcohol beers offers a way to reduce the grams of alcohol purchased by consumers while preserving the experience of drinking.
Preventing further alcohol-related offences by preventing drinking?
From 2016, judges across London were able to issue an Alcohol Abstinence Monitoring Requirement to people who committed alcohol-related offences. Two-year study captured the early results of the sentencing power before the UK Ministry of Justice decided to roll out the programme nationwide in 2020.
Is hygienic injecting something everyone is able to practise?
Serious bacterial infections are among the most common medical complications in people who inject drugs, and can result in the need for urgent hospital care. US study investigated whether rolling out an injecting hygiene programme in hospital to people who inject drugs would reduce the rate of return visits. Strong argument for pragmatic and timely harm reduction, but not to be overlooked are the factors outside of individual behaviour that impact injecting hygiene.
A 'wound aware' drug service does X, Y and Z
People who inject drugs are at risk of serious and potentially life-threatening wounds, but often experience complex barriers to healthcare. New resource from Public Health England guides commissioners and providers to build 'wound aware' services – services that prevent infections, identify worsening injection sites, and provide advocacy and access to treatment. This includes a role for all staff to keep an eye on service users' health and know who to tell or what to do if they spot a problem.
UPDATED
Opioid-substitute options for pregnant women
Which opioid substitute works best for this marginalised treatment population: methadone, buprenorphine or oral morphine? Drug and Alcohol Findings analyses updated Cochrane review, pointing to factors that complicate conclusions about effectiveness in pregnant women, including whose outcomes are being prioritised and which medication the patient prefers.


Other news and updates


ESSAYS ON PREVENTION AND ALCOHOL

Drug and Alcohol Findings has published 46 essays about a range of topics, including hot topics around the themes of alcohol and prevention.



ANNUAL SURVEY

Your feedback is one of the most valuable ways of assessing our service. If you can spare a few minutes, please complete our survey – sharing what we're doing well and what we could do better. The closing date is 31st January 2021.



ALCOHOL TREATMENT COURSE

The final row of the Alcohol Treatment Matrix is about treatment intended to safeguard the community. Cell A5 begins with the core contradiction between segregation and punishment and reintegration and rehabilitation, and asks whether this is why the record of criminal justice interventions is so poor. Cell B5 introduces a valuable review on the supervision and treatment of substance-using offenders, and invites you to 'stress test' a proposed universal rule: The trickier the situation, the more the worker matters.

---
Share your discovery of the Effectiveness Bank by sending an email to your colleagues.
Hot topics – important, controversial, dividing opinion over facts or interpretation.

---
The Drug and Alcohol Findings Effectiveness Bank offers a free mailing list service updating subscribers to UK-relevant evaluations of drug/alcohol interventions. Findings is supported by the Society for the Study of Addiction and Alcohol Change UK, and advised by the National Addiction Centre.