Additions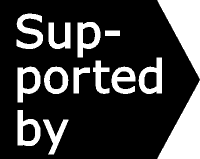 ---
Effectiveness Bank additions 28 March 2017
Heated debate on the recent upsurge in drug misuse deaths in the UK reached a definitive conclusion in a report from the Advisory Council on the Misuse of Drugs. Their evidence included a study suggesting 880 lives a year have been saved by addiction treatment in England. However, legally arm-twisting drug users into treatment seems to have failed. Drinkers helping each other through AA boosts abstinence after treatment.

Choose analyses to view by scrolling down and clicking the blue titles.

Join the Effectiveness Bank mailing list for research updates.
---
Keep prescribing to hold down UK drug-related deaths
Robust messages for government from the UK's official drug policy advisers, warning that ageing and multiply-ill heroin users will continue to press up drug-related deaths, stressing the need to counteract this by investing in substitute prescribing programmes, and suggesting consideration of medically-supervised drug consumption facilities.
Also see Effectiveness Bank hot topic on overdose deaths.
880 lives a year saved by addiction treatment in England
A robust analysis indicates that between 2008 and 2011 around 880 opioid-related 'overdose' deaths were prevented each year by treatment, reducing total deaths by over 40%.
Mandatory assessment for arrestees does not cut crime
Further evidence from England that 'Tough Choices' schemes which force people arrested for certain offences to be tested for heroin or cocaine use and if positive to be assessed for treatment do not pay back in terms of treatment engagement or crime reduction.
Also see earlier evaluation of the 'Tough Choices' policy.
Does AA really help drinkers stop?
12-step fellowships offer a way to reconcile shrinking resources with the desire to get more patients safely out of treatment. After accounting for the self-selection bias which has obscured AA's impacts, this synthesis of US trials finds that attending more meetings after treatment boosts abstinence.
An Effectiveness Bank hot topic introduces mutual aid groups and the evidence on their effectiveness.
---
The Drug and Alcohol Findings Effectiveness Bank offers a free mailing list service updating subscribers to UK-relevant evaluations of drug/alcohol interventions. Findings is supported by Alcohol Research UK and the Society for the Study of Addiction and advised by the National Addiction Centre.