Additions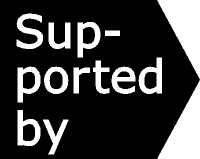 ---
Effectiveness Bank additions 29 January 2019
UK studies test the benefits of school-based harm reduction curricula for young people and residential/inpatient treatments for minority of adults with already entrenched and complex drinking problems. Extended-release opioid medication is compared with the standard regimen of daily supervised consumption. Review highlights gaps and opportunities for responding to the needs of a group designated 'high risk' by NICE and the World Health Organization.

Join the Effectiveness Bank mailing list for research updates.
---
Alcohol harm reduction education gains credibility in UK
Trialled in schools in Northern Ireland and Scotland, an alcohol harm reduction curriculum for secondary schools plus a parental component led to fewer pupils drinking heavily at a single sitting. Bolstered by this study, school programmes aiming to reduce harm rather than prevent drinking per se now have a limited but relatively good research record in the UK.
Glass half full for residential/inpatient treatment of drinking problems in England
For the small cohort of people with severe and chronic drinking problems, this study found that residential and inpatient treatments were effective over half the time based on the important public health indicator of not just completing treatment successfully, but also not returning to treatment within six months.
Long-acting buprenorphine an advance on daily doses
What could prove a technical advance in the medication-based treatment of dependence on heroin and allied drugs was rigorously tested and partially vindicated among hundreds of patients at over 30 US clinics. Perhaps the puzzle was why extended-release buprenorphine injections were only modestly more effective than the standard daily regimen.
'Time to develop interventions that meet the needs of the transgender community'
Part review, part 'call to action', this review highlights what has been known for several decades – transgender people have been neglected in substance use intervention research. The importance of services being culturally sensitive and affirming their clients' gender identities cannot be understated. Without this, services will be perceived to be exclusive, and prevent transgender clients from focusing on their substance use problems.
---
Share your discovery of the Effectiveness Bank by sending an email to your colleagues.
Discover your own research gems by exploring the entire Effectiveness Bank.
Subject search on broad themes like prevention or treatment or specific sub-topics
Free text search to find documents which contain your chosen key words.

---
The Drug and Alcohol Findings Effectiveness Bank offers a free mailing list service updating subscribers to UK-relevant evaluations of drug/alcohol interventions. Findings is supported by Alcohol Change UK and the Society for the Study of Addiction and advised by the National Addiction Centre.