Bulletin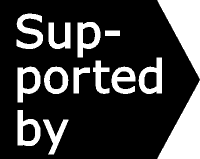 ---
Effectiveness Bank additions 29 August 2016
Evidence that the more strongly a local government regulates licensing, the greater the reduction in alcohol-related harm across the population. Debate generated over the approval of nalmefene (under the trade name Selincro) – does it extend the benefits of medication to a wider group, or medicalise heavy drinking on shaky scientific grounds? Updated guidelines from Australia recommend universal mental health screening for people in substance use treatment. And, extracts from Jerome D. Frank's 1961 book Persuasion and Healing give insight into the components shared by effective therapies in mental health and the addictions.

Choose analyses to view by scrolling down and clicking the blue titles.

Not an Effectiveness Bank subscriber? Join mailing list for research updates.
---
Intense licensing policies help to curb alcohol-related harm
For the first time, a study in England has shown that the more strongly a local government area regulates the licensing of alcohol outlets, the greater the reduction in alcohol-related harm within the population, as reflected in the number of hospital admissions.
Also see this Effectiveness Bank hot topic for more on measuring and reducing alcohol-related harm.
Nalmefene: marketing ploy or alcohol treatment breakthrough?
'A pill for every ill' is the gist of attacks levelled at the approval of nalmefene under the trade name Selincro. Market positioning as a breakthrough which extends the benefits of pharmacotherapy to non-physically dependent drinkers has been criticised as medicalising psychological dependence. Controversy is heated: is Selincro just a clever marketing ploy, or are there real benefits? We conducted an in-depth assessment.
Recognising mental health needs in a substance use treatment setting
Updated guidelines funded by the Australian government recommend universal mental health screening for people accessing substance use services, and say that mental health issues do not pose an "insurmountable barrier" to effective substance use treatment.
Persuasion and Healing: "A classic then, and remains one now"
That was the verdict of the British Journal of Psychiatry on Jerome Frank's book Persuasion and Healing. First published in 1961 and in a third edition in 1991, this pioneering insight into the 'meta' ingredients shared by effective therapies retains contemporary relevance and is still widely referenced as the definitive text.
Also see Cell A2 of the Alcohol Treatment Matrix which shows readers how Frank's ideas prefigured subsequent findings and continue to be offered as explanations.
---
Discover your own research gems by exploring the entire Effectiveness Bank.
Subject search on broad themes like prevention or treatment or specific sub-topics
Free text search to find documents which contain your chosen key words.

---
The Drug and Alcohol Findings Effectiveness Bank offers a free mailing list service updating subscribers to UK-relevant evaluations of drug/alcohol interventions. Findings is supported by Alcohol Research UK and the Society for the Study of Addiction and advised by the National Addiction Centre and the Federation of Drug and Alcohol Professionals.