Additions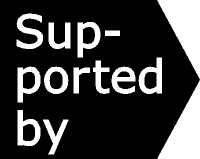 ---
Effectiveness Bank additions 29 November 2018
Successes and struggles of implementing harm reduction – peer administration of the 'overdose antidote' naloxone in Scotland, and provision of safer injecting facilities across Europe. From Canada, the potential risks of promoting rapid and widespread exit from methadone maintenance. Finally, can the principles of opioid substitute prescribing be applied to people dependent on amphetamines?

Choose analyses to view by scrolling down and clicking the blue titles.

Join the Effectiveness Bank mailing list for research updates.
---
Naloxone rescue kits empowering peers of drug users to 'save lives' in Scotland
From this study, the first detailed insights into how people who inject drugs experience administering naloxone to their peers. Though participants were apprehensive at first, after seeing naloxone work they started to view their own role as 'lifesaver', revealing how naloxone programmes can position people who inject drugs as responsible and important community public health resources.
EU and UK at odds over drug consumption rooms
While this refreshed review of the evidence from the European Union's drug misuse monitoring centre has once again come down in favour of safer injecting facilities, the UK Government remains unmoved in its insistence that it has 'no plans' and 'no intentions' to trial such facilities in Britain. The EU's experts admit the research is far from conclusive, but resistance to drug consumption rooms has deeper roots than this.
Think more than twice before detoxifying from methadone
That was the message of a study based on the unusually detailed records kept by the Canadian province of British Columbia. It established what seemed the best way to taper from methadone but even then very few patients avoided the risky return to illegal opioid use – an argument say the researchers for careful consideration and informed consent before making the attempt.
Treating stimulants with stimulants: the case of amphetamine
Substituting opioid medications for heroin is not without controversy, but more controversial still is substituting medications that have a stimulant effect for illegally-obtained amphetamine. This review evaluates the evidence for this extension to the energetic but so far unsuccessful attempt to find medication-based solutions to dependence on stimulant drugs.
UPDATED
Mindfulness meditation promising but unproven addiction therapy
With their blend of Western behavioural and Eastern contemplative and meditation traditions, variants of mindfulness meditation are prominent among the new wave of behavioural therapies. This first review of their application to addiction delivers a promising but unproven verdict.
---
Share your discovery of the Effectiveness Bank by sending an email to your colleagues.
Hot topics – important, controversial, dividing opinion over facts or interpretation.

---
The Drug and Alcohol Findings Effectiveness Bank offers a free mailing list service updating subscribers to UK-relevant evaluations of drug/alcohol interventions. Findings is supported by Alcohol Change UK and the Society for the Study of Addiction and advised by the National Addiction Centre.