Bulletin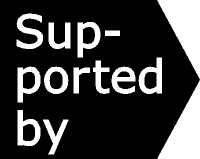 ---
Effectiveness Bank additions 30 October 2020
More care felt in hepatitis care when outside of a hospital setting. Naltrexone no 'magic bullet' for drinking problems among people living with HIV, but same applies to general population. Findings of 'before and after' study a reminder not to discount positive environmental impact of needle and syringe programmes. Music festival trial shows not every 'pill testing' intervention alike.

Choose analyses to view by scrolling down and clicking the blue titles.

Join the Effectiveness Bank mailing list for research updates.
---
Reconsidering where hepatitis clinics should be sited
A UK-based project placed a dedicated full-time hepatitis C nurse inside a drug and alcohol treatment service. Patients attending the clinic discuss barriers and facilitators to hepatitis C care, including why the more typical hospital setting might be deterring people who inject drugs from accessing diagnosis and treatment.
Can a licensed pharmacological treatment for alcohol dependence improve drinking and HIV outcomes?
The negative impact of alcohol use disorders can reverberate in different areas of people's lives. For people living with HIV, this can extend to their engagement with HIV treatment. Could naltrexone be beneficial? Is there any reason not to consider prescribing it among this population?
Countering the environmental effects of public injecting
Did Florida's first needle exchange programme result in fewer items of used injecting equipment being left in public places? The answer comes from a walkthrough of Miami neighbourhoods and interviews with people who inject drugs before and after the programme opened its doors.
Results of Australian 'pill testing' trial
Onsite drug safety testing services have been established in response to drug-related deaths at music festivals. An independent evaluation points to the success of pill testing in Australia, but the relatively narrow scope of the service meant that there were missed opportunities for harm reduction.


Other news and updates


ALCOHOL TREATMENT MATRIX

Row 4 of the Alcohol Treatment Matrix moves from evidence of effectiveness of psychosocial interventions, through to how the therapist affects outcomes, the role of their managers and supervisors, the influence of the organisation they work in, and finally the context of the entire local treatment system.

"Wow, outstanding work! This is one of the best, most clear and scholarly write ups I've seen of this complex topic." Dr Lisa M. Najavits, Director of Treatment Innovations and adjunct professor, Massachusetts Medical School, USA, commenting on cell B4



ANNUAL SURVEY

Your feedback is one of the most valuable ways of assessing our service. If you can spare a few minutes, please complete our survey – sharing what we're doing well and what we could do better.


---
Share your discovery of the Effectiveness Bank by sending an email to your colleagues.
The Alcohol and Drug Treatment Matrices: key research selected and explored.
Alcohol matrix for alcohol brief interventions and treatment.
Drug matrix for harm reduction and treatment in relation to illegal drugs.

---
The Drug and Alcohol Findings Effectiveness Bank offers a free mailing list service updating subscribers to UK-relevant evaluations of drug/alcohol interventions. Findings is supported by the Society for the Study of Addiction and Alcohol Change UK, and advised by the National Addiction Centre.