Additions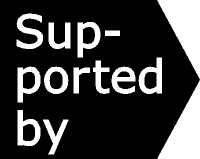 ---
Effectiveness Bank additions 31 May 2019
This month: does prevention begin at home; can personalised psychosocial interventions improve outcomes among patients prescribed opioid substitutes (but still using illicit drugs); are custodial settings conducive to recovery; and will 'drug checking' services make festivals safer?

Choose analyses to view by scrolling down and clicking the blue titles.

Join the Effectiveness Bank mailing list for research updates.
---
'No effect' from targeting child drinking via the parents
Findings of this comprehensive review seem to almost entirely deflate what in the mid-2000s was a bubble of enthusiasm for parental programmes as a way to prevent or reduce drinking among teenagers – but despite this overall verdict, some interventions have had remarkable results.
REVISED
Therapy 'toolbox' helps rescue poorly recovering patients at London maintenance clinic
Instead of a set programme, a clinic in London tried offering patients prescribed methadone or buprenorphine but still using heroin or cocaine a selection from a suite of well-supported psychological interventions tailored to the patient, and then systematically re-tailored in the light of how they responded. It worked – but did it work well enough, and would the findings be replicated in more typical circumstances?
New strategy for tackling drugs and drug use problems in prisons in England and Wales
The Prison Drugs Strategy aims to create a pathway for "real and positive change across the prison estate" – restricting the supply of drugs, reducing demand, and building recovery. It highlights the challenges of managing health conditions in custodial settings, and arguably shows on which side policymakers tend to fall when walking the tightrope between reducing harm and enforcing the law.
UK's first pilot of onsite 'drug checking' service
What happened in 2016 when police agreed to a 'tolerance zone' at a festival where attendees could submit their drugs for forensic testing? How did service users and stakeholders respond to results of drugs being contaminated and mis-sold? This pioneering study investigates the proposition that drug safety testing could reduce harm among people who take drugs at music festivals.
Also added to the Effectiveness Bank
REVISED
"Game-changer" opiate addiction medication proves effective in US trial
---
Share your discovery of the Effectiveness Bank by sending an email to your colleagues.
Hot topics – important, controversial, dividing opinion over facts or interpretation.

---
The Drug and Alcohol Findings Effectiveness Bank offers a free mailing list service updating subscribers to UK-relevant evaluations of drug/alcohol interventions. Findings is supported by Alcohol Change UK and the Society for the Study of Addiction and advised by the National Addiction Centre.