Bulletin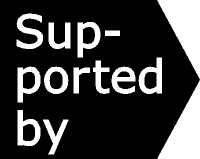 ---
Additions to the Effectiveness Bank 31 July 2020
Providing a bridge to treatment doesn't necessarily improve recovery outcomes. Continued threat of hepatitis C among people who inject drugs prompts new harm reduction measures. Brief interventions rolled out to teenagers test suitability of public health measure in secondary school setting. Lowest-cost expansion of programmes to prevent alcohol-related harm during pregnancy may mean reaching more women at risk than more women in general.

Choose analyses to view by scrolling down and clicking the blue titles.

Join the Effectiveness Bank mailing list for research updates.
---
What are the benefits of case management?
Case management emerged from the need to help people with complex and overlapping needs navigate (often fragmented) treatment and support services. Does case management do what it is designed to do, improving engagement with and retention in treatment, and moreover is it effective in terms of improving substance use outcomes?
Take-up of 'low dead space' syringes
Contracting a blood-borne virus is an ever-present risk for people who share injecting equipment. Could switching to 'low dead space' syringes cut down the risk of becoming infected with hepatitis C, and is switching from their 'high dead space' counterparts a realistic prospect for all people who inject drugs?
Can schools deliver effective brief alcohol interventions?
Young people in the UK report some of the highest rates of heavy drinking in Europe. To address this ongoing public health concern, secondary schools across London, Kent, and the north of England trialled screening and brief interventions. Did an approach perhaps best known for use among adults and in doctors' surgeries work with the 14–15 age group, and were pupils, staff and parents satisfied that school was the right setting?
Compelling argument for spending more on preventing foetal alcohol spectrum disorders
Foetal alcohol spectrum disorders are lifelong physical, behavioural, and cognitive disabilities caused by exposure to alcohol during pregnancy. Looking to established models of prevention in Canada and the United States, review asks whether there is a strong financial justification for investing further in prevention, and if so what the optimal path to prevention would be.
Other news and updates
HEPATITIS C

To mark World Hepatitis Day 2020, Drug and Alcohol Findings released a themed bulletin drawing attention to the injecting-related hepatitis C crisis in prisons, and the Society for the Study of Addiction published a complementary blog post by Findings co-editor Natalie Davies.



MENTAL HEALTH

With the vast majority of their clients also experiencing mental health problems, deciding how to respond is a major concern for Britain's drug and alcohol services. An updated hot topic introduces some of the challenges and opportunities of 'dual diagnosis', and a series of analyses of UK policy address whether substance use services should take the lead in coordinating their clients' care, or it should be taken on by mental health services.



ALCOHOL TREATMENT

The latest instalment of our fortnightly course on alcohol treatment covered the impact of the practitioner in medical interventions and treatment for alcohol problems in medical settings. To what degree is the clinician's commitment to their alcohol-dependent clients determined by management and workplace culture? What makes a clinician 'good', and how can we identify the good ones?


---
Share your discovery of the Effectiveness Bank by sending an email to your colleagues.
Hot topics – important, controversial, dividing opinion over facts or interpretation.

---
The Drug and Alcohol Findings Effectiveness Bank offers a free mailing list service updating subscribers to UK-relevant evaluations of drug/alcohol interventions. Findings is supported by the Society for the Study of Addiction and Alcohol Change UK, and advised by the National Addiction Centre.