Additions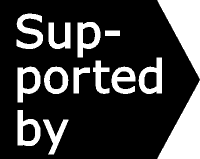 ---
Effectiveness Bank additions 31 August 2018
Highly probable that introducing minimum pricing will result in reduced alcohol consumption and related harms. Insufficient attention on effective drinking interventions for older people. Short-term duration of opioid substitution treatments in the UK curtailing impact at a population level. Controversy continues over prescribing baclofen for alcohol dependence.

Choose analyses to view by scrolling down and clicking the blue titles.

Join the Effectiveness Bank mailing list for research updates.
---
Can we say with confidence that minimum unit pricing works?
Without randomised trials – the 'gold standard' in research – a definite verdict about the effectiveness of minimum unit pricing seems just 'out of reach'. But does it nevertheless pass the test of the nine criteria accepted for establishing causality – in this case, that introducing a high minimum price per unit of alcohol would reduce alcohol consumption and related harms?
Ways to curb concentrated harm among older drinkers
There is some evidence that psychosocial interventions such as counselling and brief advice can reduce drinking among people over 55. However, establishing what works is inhibited by the lack of detail published about 'successful' interventions, and an evidence base that is too small to match the significance of the issue.
UK study finds buprenorphine's lifesaving lead over methadone has been undermined by poorer retention
Rather than being 'parked' for years, study reveals that in the UK patchy retention has undermined both methadone and buprenorphine's ability to save lives. Affecting buprenorphine in particular, the result has been to dilute its greater lifesaving potential.
Baclofen for alcohol dependence: too useful to ignore, or too dangerous to prescribe?
Increasingly but controversially being prescribed in France, this review finds that the medication baclofen has helped dependent drinkers become abstinent, though for other outcomes its effectiveness is unproven. With patchy evidence, is it merely premature to back baclofen, or do serious safety concerns instead mean baclofen use must stop?
Also added to the Effectiveness Bank
Medication is key to tackling US 'opioid epidemic', says government agency
---
Share your discovery of the Effectiveness Bank by sending an email to your colleagues.
Discover your own research gems by exploring the entire Effectiveness Bank.
Subject search on broad themes like prevention or treatment or specific sub-topics
Free text search to find documents which contain your chosen key words.

---
The Drug and Alcohol Findings Effectiveness Bank offers a free mailing list service updating subscribers to UK-relevant evaluations of drug/alcohol interventions. Findings is supported by Alcohol Research UK and the Society for the Study of Addiction and advised by the National Addiction Centre.