May 2019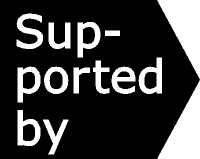 ---
International Harm Reduction Day 2019



The global harm reduction movement couldn't look more different to the 'war on drugs', a term popularised during Nixon's presidency in the US between 1969 and 1974. Instead of abstinence, prohibition, enforcement, and zero-tolerance to illicit drugs, International Harm Reduction Day calls on colleagues to take the "opportunity to promote evidence-based drug policies based on #PublicHealth and #HumanRights".

In the UK, opposing policy agendas of harm reduction and abstinence-based recovery have led to a shifting balance between seeing harm reduction as acceptable only in the service of the greater good of reducing or eliminating drug use, versus seeing it as the overriding objective – one which should never be sacrificed to the anti-drugs agenda.

Each week throughout May, email bulletins will comb back through the Effectiveness Bank database, adding layers of understanding to the harm reduction approach, including the scientific weight of the evidence, and the different ideological lenses through which the evidence is interpreted, culminating with questions about the orthodoxy of labelling harm reduction a 'controversial' approach to drug policy.

On International Harm Reduction Day 2019, we start with the roots of harm reduction in Britain – its recognition as a coherent philosophy in 1987 and its realisation in practice in needle exchange provision and opioid maintenance prescribing.

Not an Effectiveness Bank subscriber? Join mailing list for research updates.
---
Harm reduction: what's it for?
The answer to the title question seems self-evident – to reduce harm. But what counts as harm, and whose harm? Is intoxication a harm, or a benefit? What if magnifying the user's harm from drug use deters others from turning to drugs – is that good or bad? A must-read hot topic, this traces the trajectory of public discourse and policy since the time when in the early 1980s realisation of HIV's injecting-related spread shook up British drug policy and British drug services.
Harm reduction comes of age
Merseyside was the seed-bed for harm reduction in the UK, and from there in 1987 came this groundbreaking call for a turn away from what was seen as a failed attempt to prevent use to mitigating the harm. Expressed modestly as a "prudent" suggestion, it was the first time the phrase had featured in the title of a document on substance use in the UK. Impelled by the injecting-related AIDS crisis, "harm reduction" had come of age.
'Resource shortfalls and counterproductive services' stifle UK's needle exchanges
Nearly two decades on from important pilot studies in 1980s Britain, an Effectiveness Bank thematic review was unable to find "hard evidence" that needle exchanges – a staple of services for drug users – help attendees reduce their risk behaviour or avoid infection with HIV or hepatitis C. Resource and service restrictions, and the ready availability of injecting equipment in pharmacies, made it difficult to detect the positive impact of needle exchanges, as did the laudable principle of needle exchanges seeking to foster harm reduction attitudes across entire injecting populations, rather than just among people who attended the facilities.
Looking back on the 40th anniversary of the first report on methadone maintenance
Methadone maintenance began in a New York hospital as a small scale experiment. Even its originators doubted it could work when everything else had failed. However, research conducted by motivated and well-trained staff showed the 'miraculous' transformation methadone brought about in the first patients. This news should have brought delight, but they could see implementation limiting methadone to a 'fraction of its potential'. Before long clinics' hands were being tied by over-regulation, encouraging withdrawal over maintenance, discharging non-compliant patients, and capping doses.
---
Share your discovery of the Effectiveness Bank by sending an email to your colleagues.
---
The Drug and Alcohol Findings Effectiveness Bank offers a free mailing list service updating subscribers to UK-relevant evaluations of drug/alcohol interventions. Findings is supported by Alcohol Change UK and the Society for the Study of Addiction and advised by the National Addiction Centre.