May 2019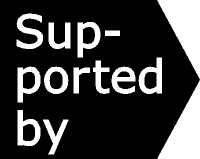 ---
Harm reduction policy in Britain



On International Harm Reduction Day (7th May) we covered the roots of harm reduction in Britain. As promised, each week throughout the rest of the month we will be adding another layer of understanding to the topic. This week's bulletin examines how harm reduction has been variously enshrined, marginalised, and excluded in British policy.

Approaches to harm reduction differ widely across the UK. Scotland has led the way on minimum unit pricing, and tried to nudge the UK position on drug consumption rooms. The Scottish Government's 2018 strategy expressed the need to stand by interventions that can minimise drug and alcohol-related harm – even (or especially) those that initially seem controversial or unpopular:

"Adopting a public health approach also requires us all to think about how best to prevent harm, which takes us beyond just health services. This, requires links into other policy areas including housing, education and justice. It also means supporting responses which may initially seem controversial or unpopular, such as the introduction of supervised drug consumption facilities, but which are driven by a clear evidence base."


Not an Effectiveness Bank subscriber? Join mailing list for research updates.
---
The recovery roadmap (2012)
The UK Government's roadmap to a recovery-oriented treatment system subjugated "All our work on combating blood borne viruses" to the national strategy's strategic recovery objective, arguing that "It is self-evident that the best protection against blood borne viruses is full recovery". What 'full recovery' entailed was never spelt out, but what it did not entail was clear: out of the mix was remaining in methadone or other maintenance prescribing programmes, and the continuing drug use whose consequences are addressed by harm reduction services such as needle exchanges.
Modern crime prevention strategy (2016)
In describing drugs and alcohol as key drivers of crime, along with "profit", "opportunity", "character", and "effectiveness of the criminal justice system", the UK Home Office cemented the view that substance use problems are a criminal justice issue. While treatment was part of the recommended response, the strategy promoted the loaded definition of "full recovery" from dependence, and the need for people to take greater personal responsibility. Arguably the focus on reducing the harms of drinking and drug use was skewed to the harms experienced by society through related crime, rather than the health and social harms experienced by people who drink and take drugs.
Drug strategy (2017)
The UK Government's most recent drug strategy pledged to tackle drug use and dependence through reducing demand, restricting supply, building recovery, and driving global action. Much like the 2010 strategy before it, the document reflected a world view that the best way to tackle problem drug use is to encourage people to live drug-free lives. Though it affirmed a commitment to evidence-based measures, the strategy only tentatively or partially extended this commitment to harm reduction.
'Rights, respect, and recovery' in Scotland (2018)
Taking a public health and human rights-based approach, the 2018 strategy from Scotland adopted the core aim of improving citizens' lives by preventing and reducing the harms of drinking and drug use. This incorporated the view that key harm reduction interventions should be made more accessible, especially for people who inject drugs who are at particular risk of drug-related death and contracting blood-borne viruses (including HIV, for which Glasgow had seen a spike in incidence).
Prison drugs strategy (2019)
The recent Prison Drugs Strategy aimed to create a pathway for "real and positive change across the prison estate" – restricting the supply of drugs, reducing demand, and building recovery. While UK treatment guidelines recommend parity of support between prisons and the community for people with drug and alcohol problems, the text of the recent prison strategy for England and Wales gave good reasons to question whether this would extend to harm reduction.
---
Share your discovery of the Effectiveness Bank by sending an email to your colleagues.
---
The Drug and Alcohol Findings Effectiveness Bank offers a free mailing list service updating subscribers to UK-relevant evaluations of drug/alcohol interventions. Findings is supported by Alcohol Change UK and the Society for the Study of Addiction and advised by the National Addiction Centre.