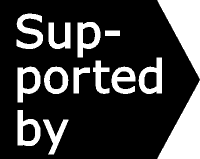 ---
International Day of Families 2017
To mark the International Day of Families on May 15th, we bring you a selection of studies and hot topics from the Effectiveness Bank that focus on the role of the family in addiction, prevention, treatment, and recovery.

Are family-based interventions the great hope for prevention?

Has working with families shown success in safeguarding the welfare of children, and improving the outcomes of substance-using parents?

Choose analyses to view by scrolling down and clicking the blue titles. And share your thoughts with us on LinkedIn, Facebook, or Twitter.
Not an Effectiveness Bank subscriber? Join mailing list for research updates.
---
Focus on the (whole) family
With evidence that supporting the relatives of people affected by substance use can bring huge benefits to the whole family, this hot topic looks at what family-focused interventions are out there, and what issues beyond drugs and alcohol might shape the family dynamic.
Protecting children from harm, without doing further harm
A hot topic examining the emotive issue of protecting children at harm from parental substance use. The perceived solutions range from the highly controversial, to the compassionate and constructive. When child welfare is considered "everyone's business", how can interventions help the family without undermining the parents and removing their incentive to accept help?
Intervene during the early years without even mentioning drugs
Can substance use problems be prevented without mentioning substance use? A question grappled with in this hot topic about the preventive impacts of school and parenting initiatives which try to foster psychologically and socially healthy child development.
Family Drug and Alcohol Court vs. ordinary care proceedings
A "fair, respectful, and empowering" process, said mothers participating in the London Family Drug and Alcohol Court. This report of the five-year outcomes showed the alternative approach to ordinary care proceedings produced better outcomes relating to substance use, family reunification, and family stability.
'Turning around' the lives of troubled families
First published in the Effectiveness Bank in 2013 and materially revised late last year with new information, this looks at the contribution of family interventions to the government's ambition to 'turn around' the lives of troubled families in England. Though numbers experiencing drink and drug problems fell, the featured study could not show whether this was due to the interventions, and a report on a successor programme found no significant impacts.
Useful resources
A series of publications produced by the charity Adfam for use by family members, tailored to their specific relationships, for example as grandparents, siblings, or partners of a person with substance use issues.
---
Hot topics – important, controversial, dividing opinion over facts or interpretation.
Current hot topics: Selection for the current two-month period
Hot topics archive: Complete set of current and past hot topics

---
The Drug and Alcohol Findings Effectiveness Bank offers a free mailing list service updating subscribers to UK-relevant evaluations of drug/alcohol interventions. Findings is supported by Alcohol Research UK and the Society for the Study of Addiction and advised by the National Addiction Centre and the Federation of Drug and Alcohol Professionals.