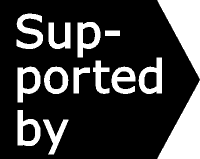 ---
Harm reduction special issue (part one)
Despite having been put on the 'back burner' in policy terms, harm reduction is still very much on practitioners' minds. At the National Substance Misuse 2018 conference in September (click to see the agenda), this was brought into sharp focus as colleagues discussed how to reduce the disproportionate burden of substance use on vulnerable homeless populations and prevent drug-related deaths.

This two-part series on harm reduction begins with the 'top 5' hot topics in the Effectiveness Bank. Read these essays and think about where you stand on the issue.

Does harm reduction align with your own philosophy on substance use? And if 'yes', should harm reduction be the primary goal, a second-best outcome when recovery is for the moment unattainable, or valid only as an engagement strategy and platform for recovery?
Not an Effectiveness Bank subscriber? Join mailing list for research updates.
---
Harm reduction: what's it for?
The answer to the title question seems self-evident – to reduce harm. But what counts as harm, and whose harm? Is intoxication a harm, or a benefit? If people are offended by drug use, is that a harm we need to place in the balance? What if magnifying the user's harm from drug use deters others from turning to drugs – good or bad?
Overdose deaths in the UK: crisis and response
With UK drug overdose deaths now exceeding traffic fatalities, few questions generate more heat than why the fall in deaths in 2009 to 2012 so decisively reversed in the following years. Was it a recovery-inspired but life-threatening turn away from harm reduction, or simply an ageing population of heroin users? We comprehensively analyse the figures, focusing on the role of treatment.
Prescribing opiate-type drugs to opiate addicts: good sense or nonsense?
Uniquely effective in reducing harm and often the dominant response to opiate addiction, still prescribing substitute drugs like methadone attracts visceral opposition. Sharing the anti-platform are the Pope, radical leftists and right-wing politicians. In the recovery era controversy escalated as the UK government repeatedly asked experts to endorse restrictions. We've been here before, or somewhere very like it – dangerous territory for thousands of today's patients.
Overdose antidote naloxone takes harm-reduction centre stage
Distributing the opiate overdose antidote naloxone has become the great new hope for curbing the rise in drug-related deaths. Programmes in Scotland, Wales and Northern Ireland seem to be gathering pace, but in England, coverage remains sparse.
Time for safer injecting spaces in Britain?
This hot topic examines the controversy and evidence surrounding drug consumption rooms, bringing you up to speed on what is turning into a touchstone issue for how serious the UK is about extending harm reduction in the recovery era.
Also see "What would persuade a city to accept a drug consumption room?" – an article produced for Drink and Drugs News.
---
All hot topics – essays on important and controversial issues.
Share your discovery of the Effectiveness Bank by sending an email to your colleagues.
---
The Drug and Alcohol Findings Effectiveness Bank offers a free mailing list service updating subscribers to UK-relevant evaluations of drug/alcohol interventions. Findings is supported by Alcohol Research UK and the Society for the Study of Addiction and advised by the National Addiction Centre.