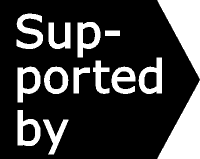 ---
Harm reduction special issue (part two)
In part one we reminded you of hot topics in the Effectiveness Bank exploring how, why, and to what extent harm reduction principles can help reduce the harms of illegal drug use. Now we turn to some of the key studies validating or questioning harm reduction approaches. These are gathered together in row 1 of the Drug Treatment Matrix – our portal to the most important research on harm reduction and treatment, which you can find in the first entry below. Then we pick out some of those studies dealing with the major harm reduction modalities relied on in Britain and internationally.
Not an Effectiveness Bank subscriber? Join mailing list for research updates.
---
Key studies, reviews and guidance on reducing harm even if drug use continues
Gathered together in row 1 of the Drug Treatment Matrix, the studies which have underpinned or questioned harm reduction in Britain. Prompted by HIV, from the start it was recognised that engaging active drug users was the essential first step, and that meant accepting them on their own terms. Yet also from the start, generating health-promoting and addiction-ending change was on the agenda – a core dilemma played out every day in the encounters between substance users and services.
---
Scottish national naloxone programme saved lives after release from prison
In 2011 Scotland became the first country to fund a national policy of distributing the opiate-blocker naloxone to prevent drug-related deaths. A national evaluation found the programme did prevent deaths where the effect was most likely to be seen – in the weeks after release from prison. But why no apparent impact in other circumstances?
---
Maintenance prescribing saves lives of English heroin addicts
Clear implication of this English study is that to prevent overdose deaths we must engage and retain a high proportion of our opioid-dependent population in substitute prescribing programmes like methadone maintenance, and watch out for them after leaving treatment, especially after residential rehabilitation or inpatient care, when the death rate peaked at nearly 19 per 1000 person–years.
---
High risk of death for opiate detoxification completers
Completion and opiate-free discharge are considered the markers of successful detoxification from drugs such as heroin, but in this case 'success' can carry a much higher risk of death than failure. Findings from Italy and Australia highlight the need to carefully select and prepare detoxification candidates and to invest in aftercare if patients are to survive loss of protective tolerance to opiate drugs after discharge.
---
Extend methadone and needle exchange but more needed to fight hepatitis C
Among the messages of this simulation model for the UK and other countries are the resilience of hepatitis C in the face of considerable investment in opiate substitute and needle exchange services, that still these have helped and need to be maintained and if possible expanded, but also that further measures are required to substantially curtail the virus.
---
All hot topics – essays on important and controversial issues.
Share your discovery of the Effectiveness Bank by sending an email to your colleagues.
---
The Drug and Alcohol Findings Effectiveness Bank offers a free mailing list service updating subscribers to UK-relevant evaluations of drug/alcohol interventions. Findings is supported by Alcohol Research UK and the Society for the Study of Addiction and advised by the National Addiction Centre.