Hot topics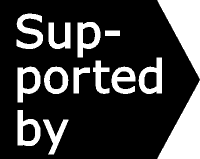 ---
Effectiveness Bank hot topics March/April 2016
This set starts in the cradle with early-years parental support before skipping to treatment of the problems this support might prevent. A seemingly basic prerequisite – individualising care – is not so unarguable, while regimentation of rewards and punishments is now recommended. Finally, one possibly beneficial way to (after the initial commitment) take patient choice out of the equation – naltrexone implants or injections which block heroin for up to several months.

Choose hot topics to view by scrolling down and clicking the blue titles.

Not an Effectiveness Bank subscriber? Join mailing list for research updates.
See hot topics archive for all hot topics to date.

---
Should we start prevention in the cradle?
Early-years parenting support and preschool education are major planks in British drug strategies. Evidence for effects on later substance use is thin, but gets more solid as we move up to the first years of primary schooling.
Individualising treatment: an obviously good thing?
Individualising care might seem an obvious and basic prerequisite for any treatment service, but in practice services have often striven for the opposite.
Also see hot topic on matching alcohol treatments to the patient.
Should we offer prizes for not using drugs?
No surprise that offering often destitute patients housing, employment, money or goods, can have powerful effects, but is this at the cost of intrinsic motivation?
Opiate-blocking implants: magic bullet or dangerous experiment?
If opiate-type drugs are supports relied on by vulnerable individuals, naltrexone implants and injections suddenly remove this support, and make it difficult quickly to resurrect it. There are risks, but clear benefits too, especially when little else is on offer.
---
The Drug and Alcohol Findings Effectiveness Bank offers a free mailing list service updating subscribers to UK-relevant evaluations of drug/alcohol interventions. Findings is supported by Alcohol Research UK and the Society for the Study of Addiction and advised by the National Addiction Centre and the Federation of Drug and Alcohol Professionals.