Hot topics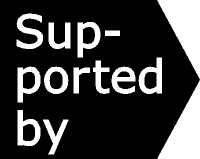 ---
Essays on prevention
The Effectiveness Bank features a collection of 45 hot topics – essays written by Drug and Alcohol Findings explaining the background and evidence relating to topics which sometimes prompt heated debate. They are a popular way to get up to speed on the issues which matter in drug and alcohol policy and practice in Britain, and often too internationally.

Interested in prevention work in particular? See hot topics below about interventions intended to prevent or delay the initiation of substance use or progression to more frequent, regular or harmful use.

Join the Effectiveness Bank mailing list for research updates.
---
1. Should we start prevention in the cradle?
Focusing on the early years to avert substance use problems makes sense, but does it work? The difficulties in proving the value of early-years prevention make the few islands of positive results all the more significant.
2. It's magic: prevent substance use problems without mentioning drugs
Analyses of the evidence lead to the realisation that focusing on drugs is not necessarily the best way to prevent problem drug use; youth programmes addressing underlying vulnerabilities and structural influences have growing research support.
3. 'Everyone's not doing it' message offers hope for prevention
'Normative education' comparing an individual's level of substance use to population norms retains some of its shine as the great hope for school- and college-based prevention. However, accumulating data demands a reappraisal.
4. Drug education yet to match great (preventive) expectations
Once relied on as the best way to prevent substance use and related problems across a population, drug education in schools has failed to deliver on this agenda: wrong agenda, or wrong education?
---
Share your discovery of the Effectiveness Bank by sending an email to your colleagues.
Hot topics – important, controversial, dividing opinion over facts or interpretation.

---
The Drug and Alcohol Findings Effectiveness Bank offers a free mailing list service updating subscribers to UK-relevant evaluations of drug/alcohol interventions. Findings is supported by the Society for the Study of Addiction and Alcohol Change UK, and advised by the National Addiction Centre.